High School Vision
The vision of the high school is one where everybody will aim to achieve the highest standards and where the school will maximise everyone's potential. This can be summed up by our motto ''Success For All''.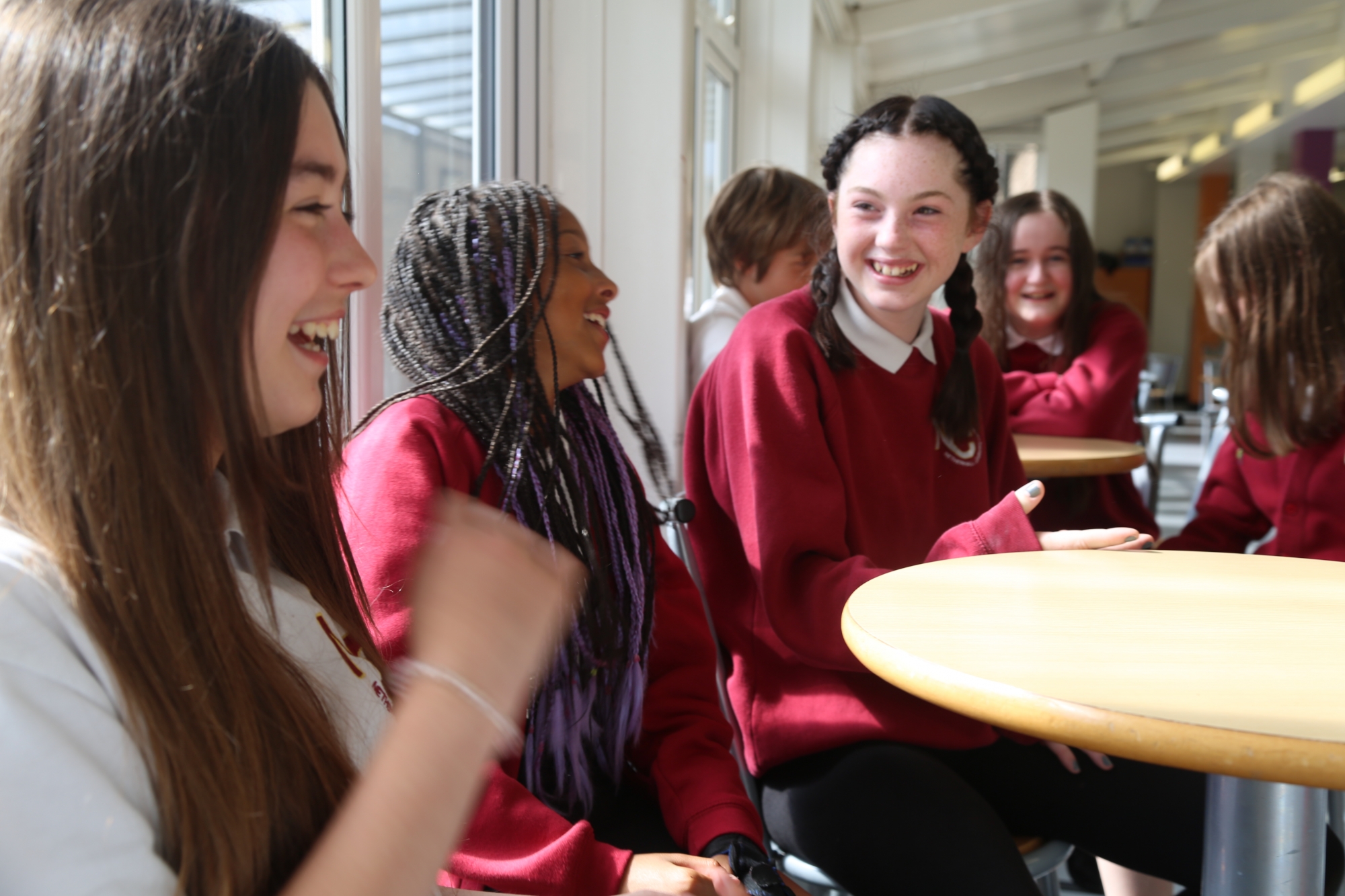 We want every student to be successful at school and make excellent progress. We aim to be in the top 20% of similar schools based on achievement and progress measures. We are committed to closing the gap between those students classed as disadvantaged and those who are not, by ensuring that any gap in achievement is below national averages.
We have high expectations of student behaviour so that a positive learning environment is created that will allow all students to make progress. Our uniform policy demonstrates our high standards, we expect all students to be in the correct uniform without exception. We place great importance on attendance and aim for our attendance to be above the national average for secondary schools.
We aim to deliver consistently good lessons to all of our students and we expect them to receive regular meaningful feedback on their work. We will provide clear rules and expectations for everyone at the High School so that we achieve consistency in all that we do
We want our students and and parents/carers to feel valued members of the Netherhall community, we can only achieve this by working together. We value the input from parents to help the school with its work. We aim to engage parents as much as possible through regular reporting, parent's evenings and regular parental contact. We can only success if we are united in our efforts.
We want all students to be engaged with their learning. We will aim to work with local employers to help enrich the curriculum, host visits and work placements, and help students find out about a vast range of careers. Our links with further education, universities and employers will help students appreciate how far hard work can take them, We also aim to provide a range of additional enrichment activities for every student beyond the normal school day, including sports, music and drama clubs. We aim to engage with the local community through working with local primary schools, local charities and other local organisations.
We aim to encourage creativity, enterprise, teamwork, personal responsibility and leadership skills in all students. We want all students to develop a 'can do' attitude that will prepare them for adult life and employment. Our aim is that every student who leaves Netherhall at 16 or 18 has a place at college, university, an apprenticeship or a job.
We value every student equally and aim to provide a safe and supportive environment where bullying is not tolerated. We are aware students have different needs and as a school we are committed to ensuring that every student has the opportunity to succeed. This will be achieved by providing a broad, balanced and innovative curriculum that offers an excellent mix of academic and vocational pathways. We will also offer a range of interventions when needed so that no student is left behind.
 Staff Development - We aim to recruit, retain and develop high quality staff that are positive, cooperative and contributing members of the Campus. The Campus is committed to investing in staff development and will provide a range of development opportunities based on Campus and individual priorities. 

Vision & Aims
Through collaboration with other schools and service providers, Netherhall Learning Campus and its Governors seek to help transform educational aspiration to enlarge and enrich the experiences of its students and enable them to leave 'able, active and qualified'.
We will achieve this vision through the following strategic aims:
provide relevant learning experiences that will enable students to acquire the essential knowledge, understanding and intellectual, physical and creative skills to equip them for later life
leave students at the end of their formal and full-time education with an appetite for acquiring further knowledge, skills and awareness throughout their lives
create high expectations of work and behaviour so that each student achieves their maximum potential
create a caring community whose basis is tolerance, understanding and concern for other people
create an inclusive and supportive environment which helps students become informed, confident, independent, involved and responsible citizens
encourage attitudes that enable children to be responsible members of both the school and local community and grow into well-adjusted adults and useful members of society
recognise our responsibility to provide a safe environment in which all students feel included and valued, and in which there is celebration of all personal achievements and acceptance of diversity
broaden students' horizons and increase their awareness of the world