A Day In The Life...
"What did you do at school today?" For any parent with a child at school it's the eternal question and perhaps it isn't always met with a clear answer. We thought it would be nice to give you a little insight into a child's school day at Netherhall Learning Campus Junior School.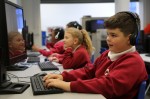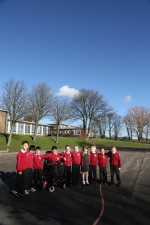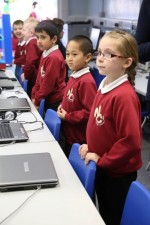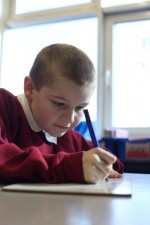 Hi, my name is Yonas and I am in Year 6 at NLC Junior School. I love our school - the teachers never let you down!

Once the bell rings to signal the beginning of the day we line up and wait for three whistles. One by one the classes walk to their classrooms smartly. On the board is a morning task to warm up our brains (usually maths). As our teacher takes the register, she gives us a theme to answer with; today's theme was animals. The most exciting answers can earn house points.

The first lesson of the day is my favourite subject- maths! We split into groups for this and for SPaG which is after. Then it's time for assembly. Each half term these are linked to a different fundamental value. This half term is all about democracy which links into our pupil council elections.

Break time comes next. I enjoy playing football in the ball court or if we're lucky and the sun comes out- the field! We have a trim trail and a spider web to play on which requires teamwork.

After break, we have guided reading. This is a time to read our favourite books and also read our class text ready for our writing which comes next. All of our writing tasks link to our current topic which is Space.

After all that writing I'm ready for a tasty Lunch. There are lots of choices all picked by our pupil council.

Our afternoon CLICK sessions, which are based on our current topic, are always interesting. I enjoy science and learning all about the planets and planning exciting experiments. Power half hour is a great opportunity to stay fit and healthy on the days we don't have PE. We alternate between running aerobics and dance sessions. Fridays are so fun; we have martial arts with a professional instructor.

By the time it comes to 2:50 I am ready for home and a good night's sleep so I can give tomorrow my all.
---
---