Careers
 at Netherhall Learning Campus
The role of the Careers Department is to equip students with the skills and knowledge that they need to make informed decisions at key points in their school lives and ultimately to prepare them for the world of work. Embedding this Careers support within our Curriculum, our aim is to enable all students to achieve their full potential.
We have developed an NLC Careers Portal where you can find lots of important information regarding different careers, local employers and employability skills along with Labour Market Information (LMI). It also has information on choosing options in Year 8, applying for sixth form, college, apprenticeships and going to university. There are lots of videos , podcasts and websites to visit.
Click the logo to visit the NLC Careers Portal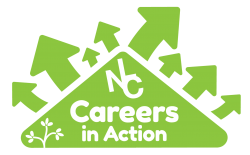 ---
Careers Programme
We are keen for our students to explore all the options available and to realise what potential pathways are open to them. There is an extensive programme of events and lessons that are available to students from Year 7 to Year 13. 
NLC Careers Programme Planning Years 7-13 
Careers Leader
Sarah Timberley
---
Provider Access Policy Statement
All students in Years 8 - 11 are enabled to develop the skills needed to make informed decisions and to develop their employability so they make successful transitions post-16. We engage proactively with our local further education and work-based learning providers. Events ensure regular two way communication with local employers. Through our comprehensive careers and employer engagement approach our students are able:
- To find out about technical education qualifications and apprenticeship opportunities as part of a careers programme which provides information on the full range of education and training options available at each transition point.
- To hear from a range of local providers about the opportunities they offer, including technical education and apprenticeships through options events, assemblies, career spotlights, employer engagement events and taster sessions.
- To understand how to make applications for the full range of academic and technical courses.

Please click here to view : 
Information for Employers/Businesses
Netherhall Learning Campus High School offer a variety of career events and activities and are always looking to work more closely with employers. Some of the ways in which you can get involved are:
 Attend a Business Breakfast – we will hold these twice and year and it is a good opportunity to network with other local businesses and find out more about the school.
Attend our Careers Fair – looking for an apprentice or to promote your organisation? Come to our Careers Fair where we invite students from Years -11 to find out more about the apprenticeship opportunities available.

Offer a work experience placement – our Year 10 students take part in one week of work experience in January annually, Y12 in July.

Deliver a spotlight session – speak to our students about the career path you have taken provide them information on specific career areas.

Join our Alumni network – join our alumni network and find out about employer events and opportunities within school.

 

Find out more about engaging with schools and consider signing up for 'Give an hour' (specifying NLC High School when you sign up) 

 

www.futuregoals.co.uk

If you are interested in working with NLC High School please contact Sarah Timberley on 01484 382140 or timberleys@nlconline.org.uk

For more information on how your business can get involved with schools:  www.careersandenterprise.co.uk